Regular price
Sale price
$30.00 USD
Unit price
per
Sale
Sold out
Discover the enchanting allure of Stay On My Mind, a luxurious scented candle crafted to captivate your senses. Made with the finest luxury coconut wax, this exquisite candle is infused with a mesmerizing blend of frankincense, woods, florals, myrrh, amore oud, honey, and vanilla. Ignite the flame and be transported to a world of pure indulgence as the sultry aroma delicately fills the air, creating an ambiance of tranquility and passion. Elevate your space with the irresistible allure of Stay On My Mind, and let its captivating fragrance linger in your thoughts.
Top notes: Frankincense, Woods
Middle notes: Florals, Myrrh
Base notes: Amore Oud, Honey, Vanilla
View full details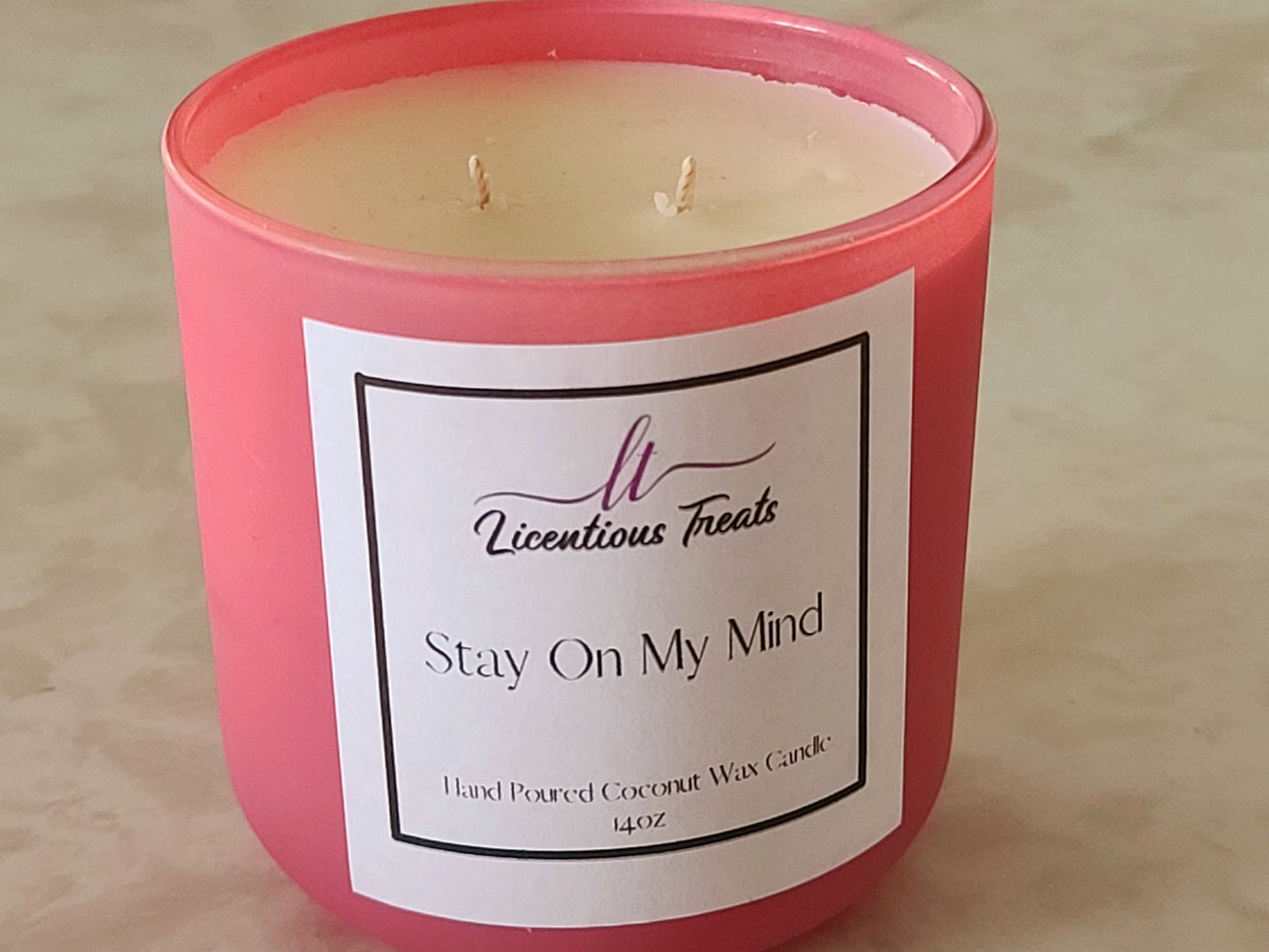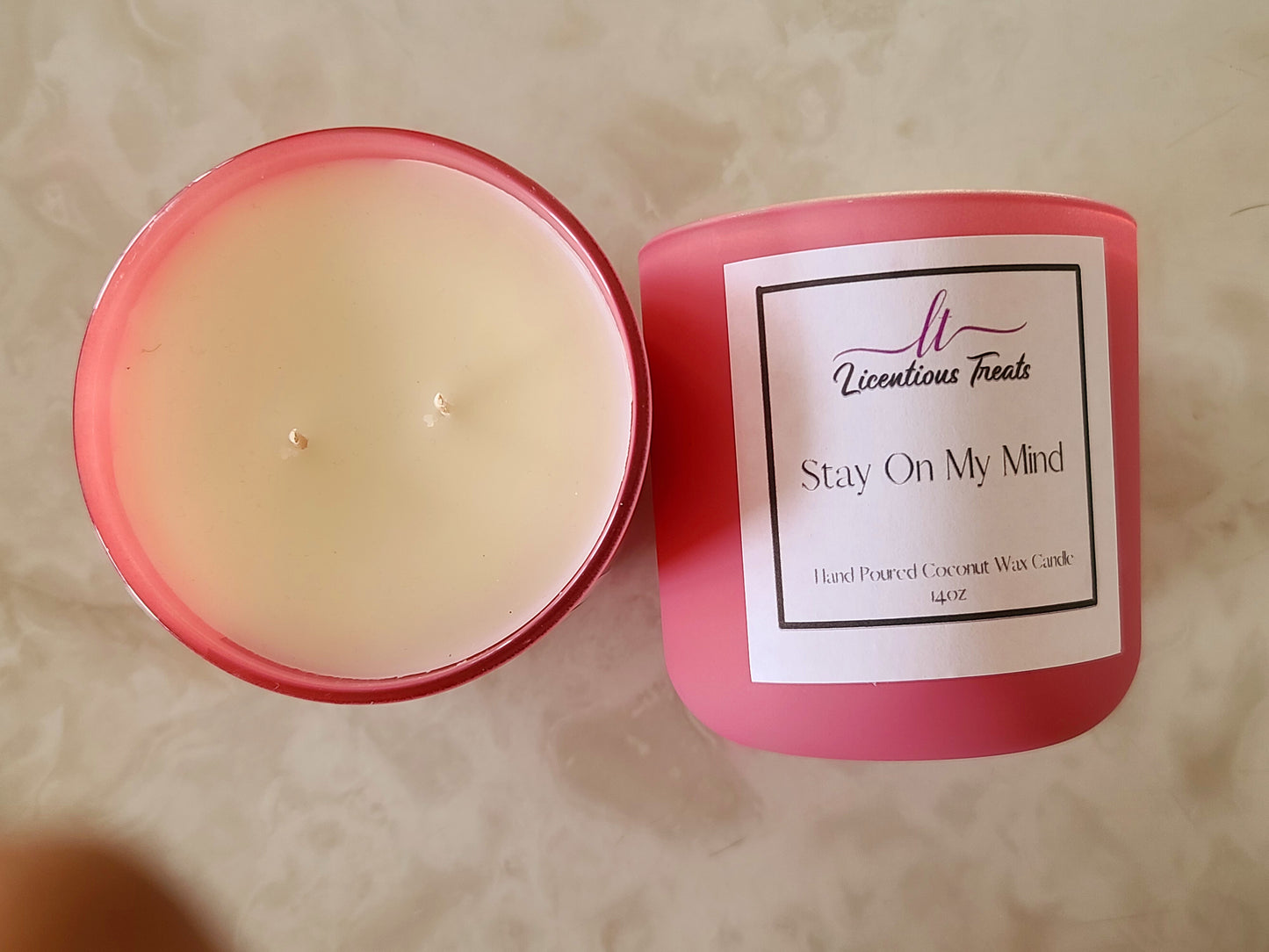 A Serene Escape!
I am absolutely delighted with the candle I received. The combination of warm and earthy scents, including Frankincense, Myrrh, and oud, creates a truly serene and meditative atmosphere. The subtle hints of honey and vanilla add a delightful touch of sweetness, enhancing the cozy and comforting ambiance. The crackling sound of the natural wood wick adds an extra layer of charm to the overall experience. It's the perfect companion for unwinding after a long day and creating a soothing and inviting space for relaxation.